Project DEEP will be closed this entire week due to snow. Stay safe everyone!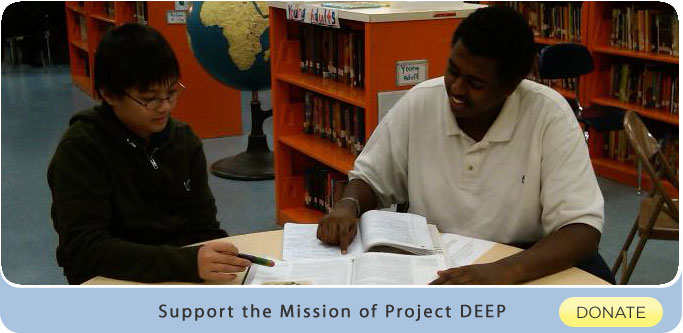 Welcome

Project D.E.E.P. is a 501(c)(3) nonprofit educational program, which operates through collaborations with Boston Centers for Youth & Families and Mayor Martin J. Walsh, and charitable institutions like The Amelia Peabody Foundation. The mission of the program is to foster the educational, athletic and social growth and development of middle school children of all races, creeds and ethnic backgrounds throughout the Dorchester community.
What's Happening NOW!
• Interested in becoming a tutor? Click here to find out more information!
• One on One Tutoring Program still has tutors available! Click here for more information and to download the forms!
• Learning Latin Class has begun but you aren't too late! Click here for more info and to download the registration form.