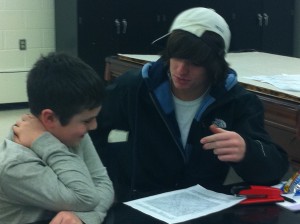 The One-on-One Tutorial Program: Each student in the program is assigned one tutor to work with throughout the year. The student and tutor meet for 90 minutes a week from November until the end of April.
During these sessions the tutors are responsible for helping the students with their homework, studying and essays. They are to help with–but not do–the students' homework, and then push the students ahead of where they are in class (if possible).
Upon registering for this program, our tutoring students are required to complete 15 hours of community service on top of their weekly sessions. Each time a student attends a session with their tutor, they will earn points. For extra points in a session, students are allowed to write creative entries on an outside school book and keep them in their DEEP notebooks. Once a student has earned 50 tutoring points and completes their community service requirement they will earn a scholarship to one of our offered summer camps.
Our tutoring program is for Dorchester residents. Interested students from other towns will be put on a waiting list unless we have available tutors. You MUST be a member of the LHCC to be involved with Project DEEP. It's $20 for a family membership for a year and paperwork is available at the front desk. Membership forms and payment must be handed in to a LHCC staff member prior to DEEP registration.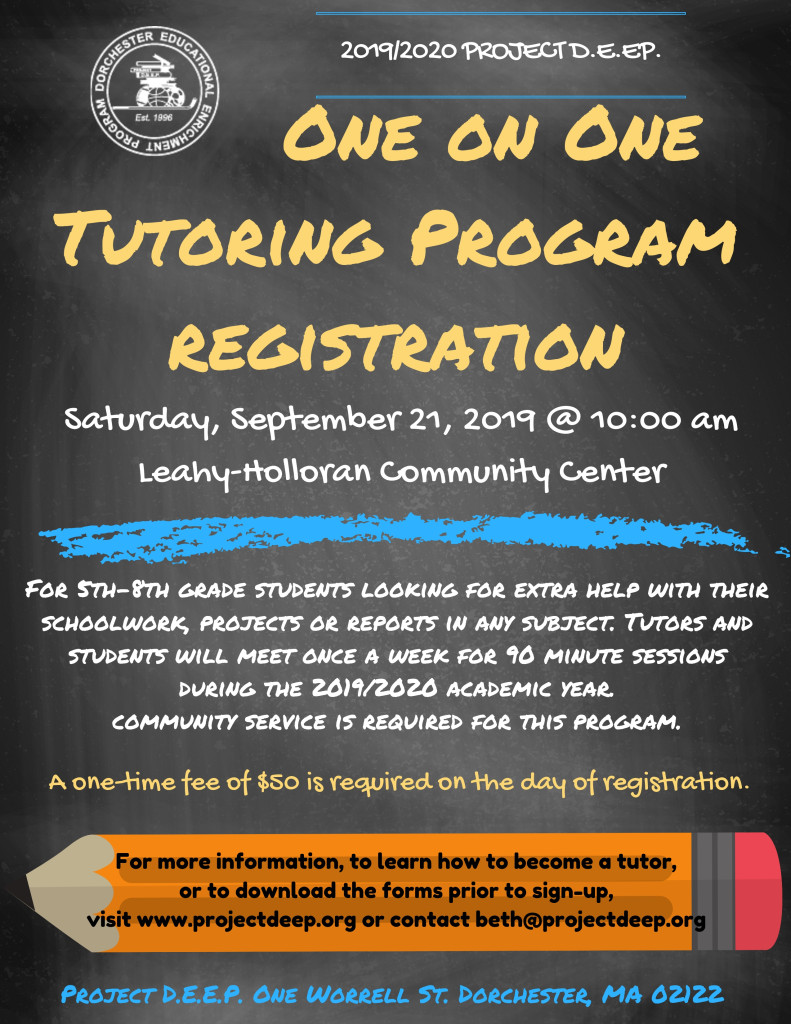 TUTORING SIGN UP POLICY: If you are unable to attend the One-on-One Tutoring Registration, you MUST have someone stand in line for you. We will not accept early application forms. You can stand in line for your child/ren and for the child/ren of ONE other family. You will NOT get a ticket for more than one family that is not your own. Please note that each CHILD who is registering for this program will get a ticket, tickets are not one per family.
DEEP staff will stop collecting the $50 fee after the first 30 people.  Anyone after 30 will be put on a waiting list until we can ensure we have enough tutors to guarantee your child a spot. Tutoring will officially kick off the second week of November.
If you are interested in our One-on-One Tutorial Program, please download the documents below and bring them with you completed to registration: It is important to download and read the Student Guide to familiarize yourself with the expectations of the One on One Tutoring Program and Summer Camp Requirements. PLEASE NOTE: Most common time volunteers are available to tutor would be after 4pm. Also keep in mind that it is RARE that we get adult tutors as the majority are high school students. 
Student Contract Agreement Form

Interested in becoming a volunteer for the program? Click here for more information!