Private & Parochial School Placement Program: To expose Dorchester students to the wealth of educational opportunities available to them, this program was created in 1995. Through info nights, school fairs and other resources, Project DEEP acts as the middle-man between your child and the school they are interested in. Advocating for our students who are involved in this program with Admissions Officers, helping our students prepare for the can-be nerve wracking interview process, and keeping our students in the loop with what their choice schools have going on, have been the highlight of this program.
We offer interview practice on Friday afternoons. Please contact the office, 617-635-5027, to schedule an appointment.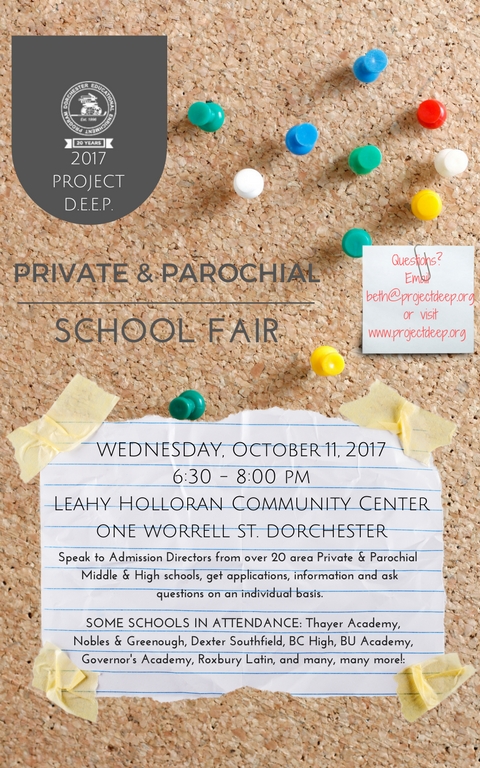 Schools that were in attendance for 2016: Boston University Academy, Woodward School, Noble & Greenough, Governor's Academy, Matignon High School, Catholic Memorial, Milton Academy, Commonwealth School, Roxbury Latin, Rivers, Dexter, Southfield, Boston College High School, Thayer Academy, Ursuline Academy, Elizabeth Seton Academy, Xaverian, Cambridge Montessori, Cathedral, Winsor, Belmont Hill, Fontbonne Academy, Saint Joseph's Prep.