The Examination Preparation Program: This i
s the aspect of Project D.E.E.P. that helps students to do well on the placement exams used by the best schools in the Boston area. The course actually involves two different courses: a math class and a verbal/reading comprehension class. These classes span a period of eight weeks and cover all the pertinent material which may be included on the Independent Schools Entrance Exam (ISEE) and the Secondary School Admissions Test (SSAT). The program is offered to fifth, sixth, and eighth graders.
Reminder: You MUST be a member of the Leahy-Holloran Community Center to participate in DEEP programs at LHCC. Forms and membership information are available at their front desk.
Exam Prep at the Leahy-Holloran Community Center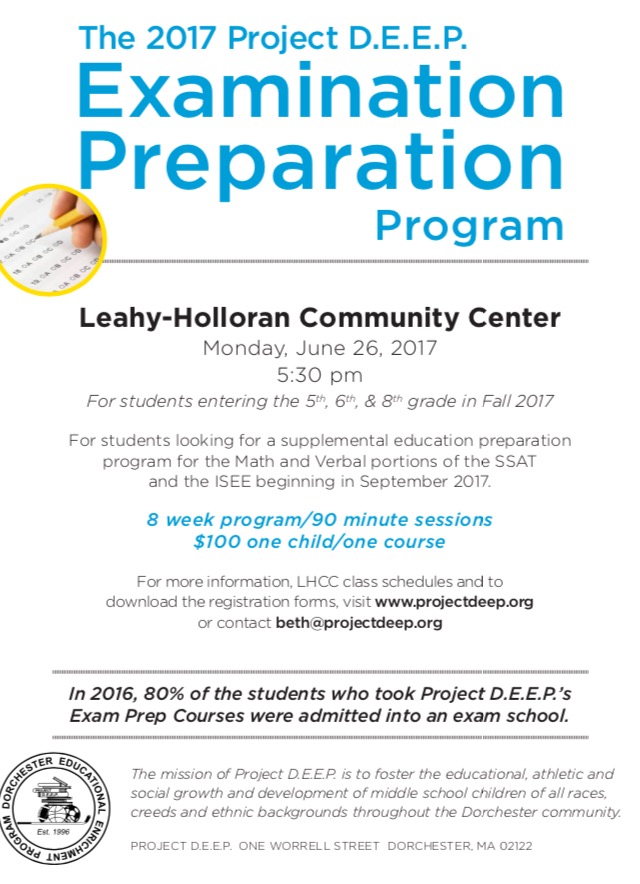 Registration is now FULL for 5th, 6th & 8th grade classes.