Congrats, Mayor Walsh!
Congratulations to Boston's new Mayor and Project DEEP Board Member of 17 years, Marty Walsh! We wish you nothing but the absolute best!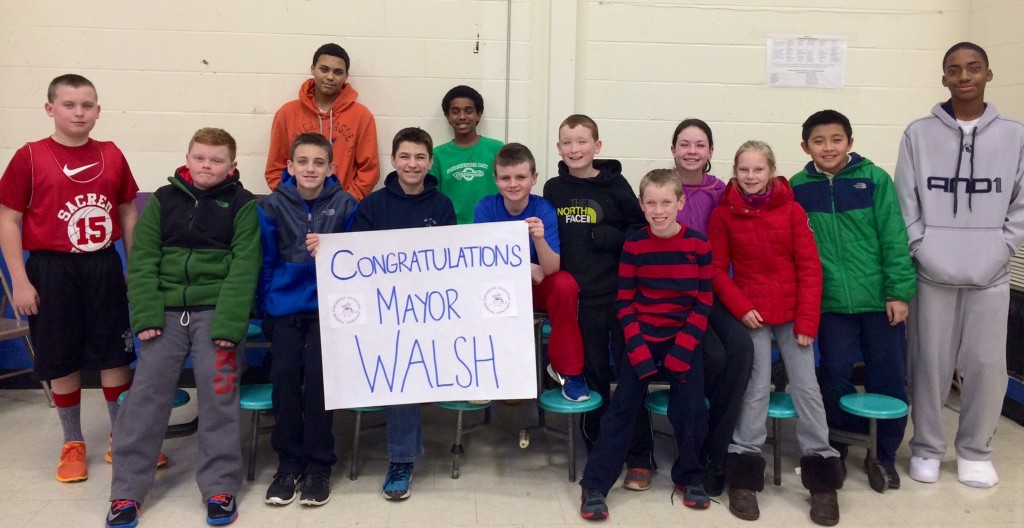 Project DEEP Cares!
LHCC Care Package Drive
This past month, Project DEEP donated extra graduation and 5K t-shirts to the LHCC for their Care Package Drive to send to local soldiers overseas. We couldn't be more thrilled that these real life heroes are wearing our shirts!
So grateful for all they do for us in protecting our freedom and for the 
Leahy-Holloran Community Center
for doing all they do in our local community and beyond!!
Pictured (from far left): John Delano of Dorchester. Paul Souza of Braintree, stationed in Yemin.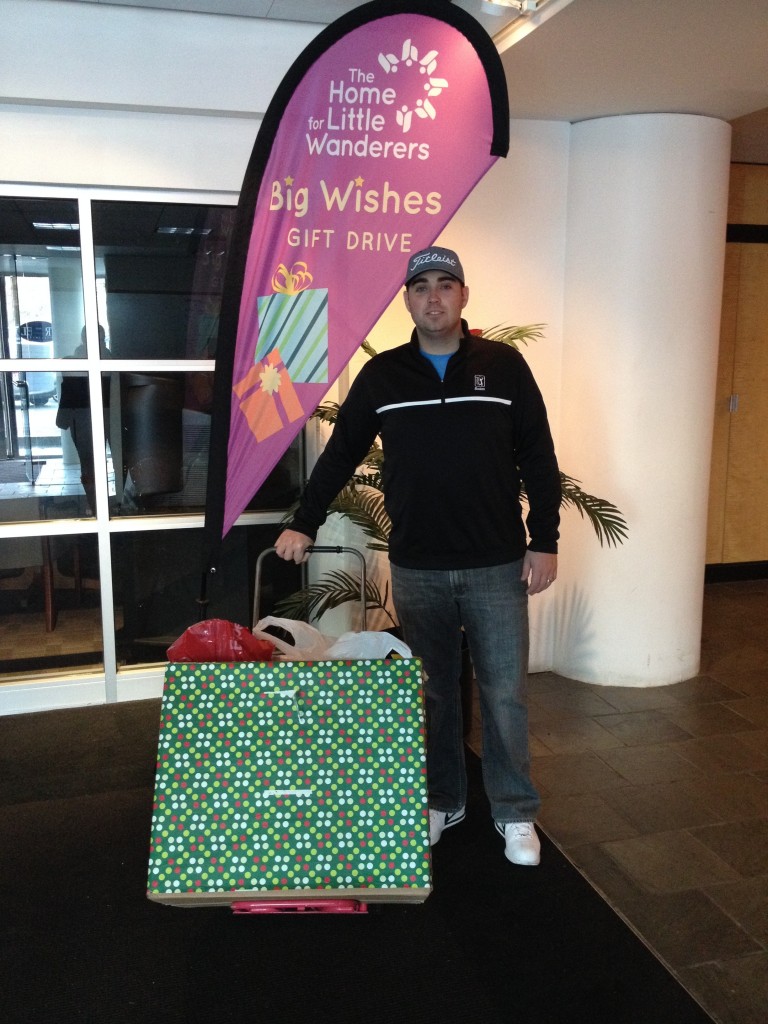 Toy Drive
Thank you to everyone who contributed to our Toy Drive for The Home for Little Wanderers during the month of December! With your help we were able to help make the holiday season special for an additional 40 children!!
Special thanks to Project DEEP Board Member, Jeremiah Toomey for dropping off the toys to the Gift Center in Chestnut Hill and getting to see some smiles first hand!
THANK YOU, THANK YOU, THANK YOU!!
We are so grateful to all of the countless Private Donors, General Donors, Student Sponsors, Corporate Match Gifts as well as the following Foundations for their generous grants and faithful support of Project DEEP!
Boston Centers for Youth and Families
The Stephen and Carol Canter Family Foundation
The Department of Neighborhood Development
Intercontinental Real Estate Corporation
Massachusetts Convention Center Authority
The City of Boston Employees Charitable Campaign
DEEP in the News
December 2013
Dorchester Reporter Article: Celia McDonough is Dot's Calendar Guru
May 2013
Dorchester Reporter Article: Project DEEP celebrates another successful year
March 2012
Dorchester Reporter Article – page 8: Dorchester Pride by Grade 7 DEEP student, Brendan Neal

March 2011
Dorchester Reporter Article – page 8: Superheroes Among Us by Grade 5 DEEP student, Cullen Burke

February 2011
Dorchester Reporter Article: DEEP Students Lend a Hand in Shoveling
August 2010
Dorchester Reporter Article: New Head helps Project DEEP focus on Future
May 2010
Dorchester Reporter Article: BC's Mark Herzlich offers words of inspiration to Project DEEP kids