Project D.E.E.P., the Dorchester Educational Enrichment Program at the Leahy-Holloran Community Center, is a nonprofit educational program created by Dorchester native Brendan P. McDonough.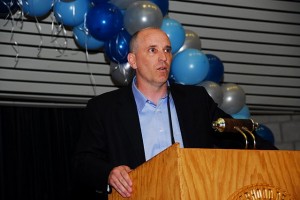 Back in 1995, Brendan used his experience as a teacher, youth coach, student-athlete, and community center program director to develop the unique concept of employing athletic summer camp scholarships as an incentive for students to work in after-school educational programs. These programs include individualized tutoring, mentoring, creative writing, examination preparation, community service projects, and an expansive summer camp program.
The organization was officially established in 1996 at the Murphy Community Center (now the Leahy-Holloran Community Center), and at the time it revolved mainly around three of its key services: tutoring, private school placement and summer camp scholarships. A little more than 50 children, most drawn from local sports leagues, participated during that first year. Today, the organization annually serves more than 250 Dorchester children in several, successful programs.