One on One Tutoring
1. What can I expect from my child's tutor? As mentioned in the One-on-One Tutorial description, our tutors are all volunteers. They are NOT specialists in any one subject. Project DEEP is meant for homework help and mentoring for our students.
2. What do I do if I can't make one of my sessions? At the beginning of the program, you will be mailed a letter with your tutor's contact information, you should get in touch with your tutor and let them know if you need to cancel and/or reschedule a session.
3. Is there a fee for your tutoring program? Yes, there is a one time $50 fee required at sign-ups. This fee goes towards the Celebrate Dorchester Calendar campaign, for which every child will receive five calendars to sell at $10 each. Proceeds from the campaign are considered compensation for the original fee.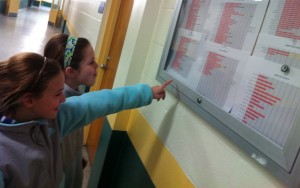 4. How do the points and depth charts work? Our point system is used to track your students performance throughout our program. For each session your child attends with their tutor, they will be given points based on focus, subjects, attention, etc. They can receive up to 6 points per session. The depth chart is how your student can track their own performance. They are available to view outside the DEEP office and are updated weekly.
5. How can my child gain a scholarship towards a summer camp? If your child can obtain 50 points through tutoring sessions, complete 10 hours community service and submit 5 creative writing essays, they will earn a scholarship to one of our offered camps.
6. Where can I find Community Service opportunities for my child? There is a bulletin board inside the DEEP office that posts service opportunities that come to us. Those opportunities are e-mailed to our tutoring families as well. However, if you have your own idea of what you'd like to volunteer for, let us know! We are open to just about any volunteer work.
7. My child volunteered over the summer. Can those hours count toward your requirement? Although we love that our DEEP students take the time to give back during the summer, we ask that you only submit community service hours beginning when our program begins and ending when our program ends.
Exam Prep
1. What will my child be learning through this course? Although the exact test is not released prior to the test date, our program quickly goes through all of the topics in both Math and Verbal that your child could possibly see on the ISEE.
2. Do I have to sign my child up for both Math and Verbal? This is completely up to you and where you think your child could use the most help. It is not mandatory that they do both.
3. How long is the course? Our 5th grade class is 4 weeks, 2 days a week beginning in October. Our 6th and 8th grade classes are 8 weeks, 1 day a week per class beginning in late August/early September.
4. Why did I get my Examination Preparation test scores after the test date? Our Exam Prep program is designed to take our students right up until the week before the Latin test for the maximum advantage. Since classes are still being conducted up until the day before the test, your child's results will not be available until after the exam.
5. Is there a fee for this program? Yes, our fee per class is $100.
6. Who teaches these classes? Our classes are taught by experienced Boston Public Schools teachers.